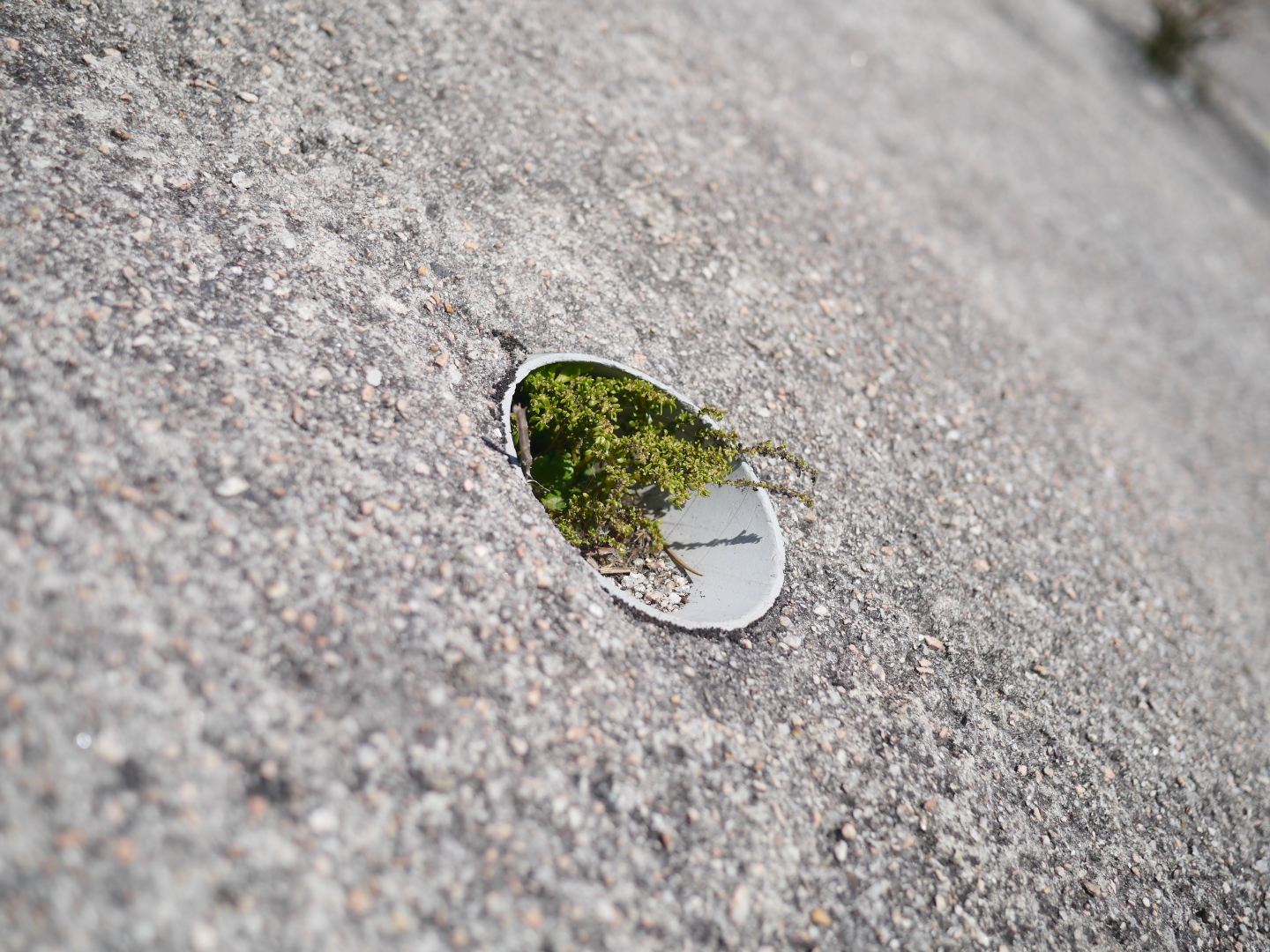 斜坡草 | On The Slope
2016

運用水泥,倒模製作成小三角形花盆,用來種植花草。想像三角形花盆堆積在城市公園的樓梯之間,梯級假裝成為人造的水泥斜坡。藝術家模仿城市擋土牆的野草生長方法,作為創作的一個方法。三個形花盆作品就像水泥城市切割出來的一角,植物在夾縫中生長。

「樓梯上種一盆鳥語花香」邀約計劃之一,由香港藝術館、創不同聯合策劃。

Making small triangular cement flowerpots for planting weeds, and stacking them between stairs to make it to be slopes. The work is like a corner cut out of the city, with plants growing in the gaps.

This is one of the invitation workshop project for "Blossoming Stairs", jointly presented by the Hong Kong Museum of Art.

藝術家 | 鍾惠恩、吳家俊
Artist | Chung Wai-ian, Ng Ka-chun