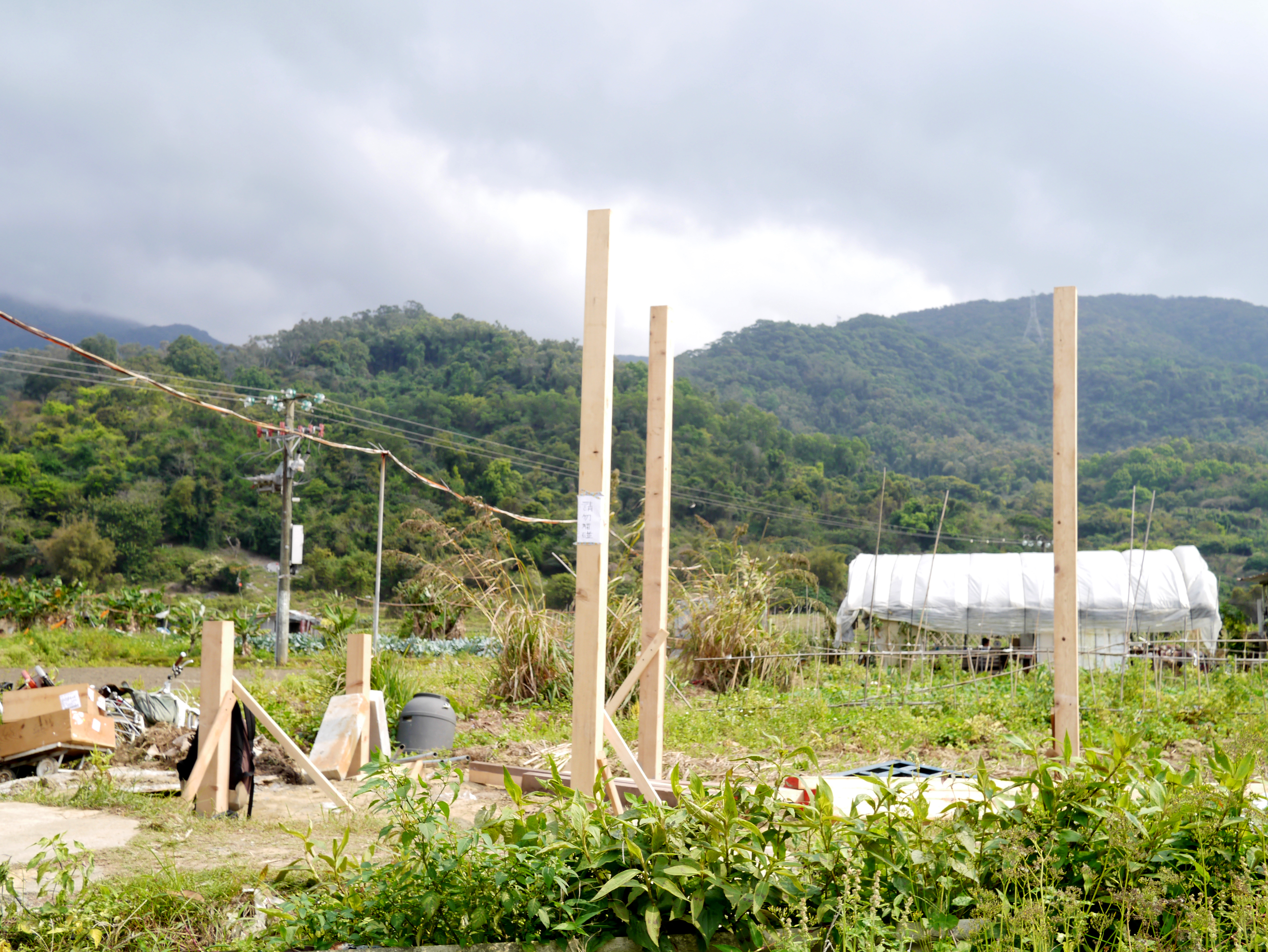 K 計劃 |Project K
2015
C&G藝術單位「錦田、釜山藝術交流計劃——後桃花園記」參展作品
Work exhibited at C&G Artpartment 'Art exchange project between Kam Tin and Busan - In Search Of Peachland'
K計劃源自於一個簡單的概念——藝術家到底可以做些什麼令農村生活得到認同?同時設想農村的真實需要。
當藝術家知道附近的生活館需要建一所旱廁時,被旱廁這種建築背後的象徵意義吸引。順理成章,旱廁成為這次合作計劃的一個重要元素。試想像當城市所建的廁所不再是排污系統眾多入口的一個,而是盛載土地需要的容器。跟農鄉生活一樣,旱廁所代表的不應是落後、簡陋或臨時,更應代表永續的生活態度。參考國外的例子,興建旱廁是一門專業,公司之間的競爭除了產品舒適實用外,還包含可持續性等對環境作考慮的因素。縱使藝術家沒有辦法大量興建旱廁,但都想透過旱廁給藝術家的啓示,轉化成一個符號,用藝術計劃傳遞。因此藝術家所建立的不只是解決排污功能的建築,它是個訊息。
計劃嘗試經營旱廁背後的象徵意義。當經營順利,「收成」之時,藝術家將可以出品「旱廁菜」、「旱廁果醬」、「旱廁酒」等,與將日常生活和土地割裂的香港人分享桃花源土壤旳甘甜。
作品為C&G藝術單位策劃項目「錦田、釜山藝術交流計劃——後桃花園記」參與作品。
The project comes from a simple idea: How can artists make rural life to be recognized?

When artists are told that Sangwoodgoon need a composting toilet, artists are interested in finding out the significance and meaning behind it. Imagine that the toilet in city is no longer just an entrance of the sewage system, it can also be a container that holds the necessities of the land. Similar to rural life, instead of representing laggard, primitiveness and temporariness, composting toilet should be symbolizing the attitude of sustainable development. Even though artists cannot build a great number of composting toilets, artists would still like to deliver the message with the help of the art.

In this plan, artists are trying to operate the symbolic meaning behind composting toilet. Upon harvesting, we are expected to produce vegetables, jam and wine. In this way, artists can share their fruits with Hong Kong citizens, who live in urban areas and rarely get in touch with farmland.

The work 'Project K' was presented in the project 'Art exchange project between Kam Tin and Busan - In Search Of Peachland', which was curated by C&G Artpartment in 2015.

藝術家 | 鍾惠恩、吳家俊、張景威
Artist | Chung Wai-ian, Ng Ka-chun, Cheung King-wai